What is an Environmental Assessment?
Environmental assessments are commonly defined by "Phases":
Phase I:
The systematic process by which an assessor seeks to determine whether a particular property is or may be subject to actual or potential contamination. A review of available information; usually including a visual inspection of the site, historical review of legislation, permits, etc. and a report of findings. A Phase I does not involve the investigative procedures of sampling, analysing, and measuring unless enhancements are agreed between the Client and Assessor (consultant).
From Canadian Standards Association publication: Z768-01 Phase I Environmental Site Assessment.
Phase II:
A more detailed assessment of both surface and sub-surface conditions, confirmation of the type and location of contaminants through soil and water sampling, including laboratory analysis and report of findings.
Phase III:
A determination of the need and / or method of remediation, recommendations on the clean-up process, possible cost estimates for remediation, including more detailed measurements of area / depth of affected soil and water and the degree of concentration of contaminants. Also includes disposal method recommendations in a detailed plan.
Phase IV:
The actual decommissioning, remediation, clean-up, removal, decontamination, detoxification or neutralization of any property, pollutant, or contaminant.
Why Perform an Environmental Assessment?
To identify environmental liabilities prior to the acquisition of land property.
To identify environmental liabilities prior to the divestiture of land property.
To identify environmental liabilities associated with operating facilities.
To forecast future commitments for land remediation and reclamation.
To identify and reduce current and future operations costs.
About WEI Environmental Assessments
WEI's operational experience ensures that clients receive practical environmental liability information. Since 1998 WEI has been responsible for performing environmental assessments on petroleum industry property transactions totaling over $6.5 billion.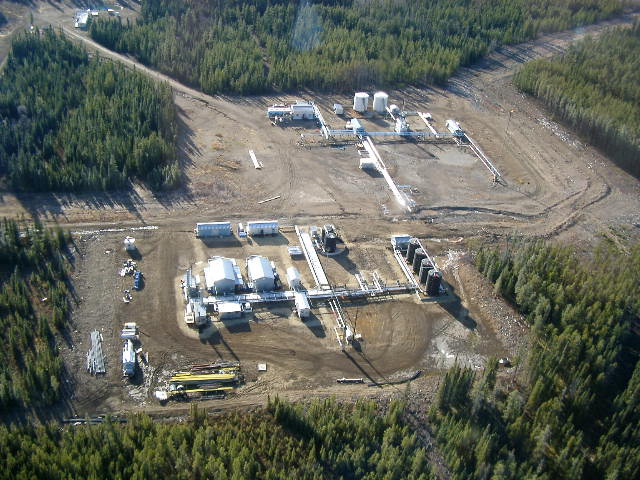 Our assessment reports provide identify liabilities within a variety of environmental categories. This allows a company to:
Quickly evaluate the liabilities against their own corporate criteria and risk management program.
Initiate the development of "go-forward" environmental operational plans to address the liabilities.
Knowledgeably prepare for the finalization of purchase / sale agreements.
WEI's assessment process has led to the development and continuous refinement of WEI's own assessment protocols and WEI's Liability Integrator™ program.  The protocols themselves reflect the wisdom and expertise obtained from the evaluation of over 9275 industrial sites since 1991.  Assessment liabilities address regulatory compliance and the existence of present contamination.  Future "end of life" reclamation liabilities can be included at the client's discretion.
WEI's petroleum industry assessment experience has proven to be equally applicable to other industries and commercial developments.
WEI liability protocols have also been prepared to address the liability management requirements of the Alberta Energy Regulator, and other provinces.  These include assessment requirements of the Large Facility Liability Management Program (LFP), the Site Specific Liability Assessments (SLA), and the Asset Retirement Obligation (ARO) program.
What is the difference between an Environmental Assessment and an Environmental Audit?
The term "environmental audit" should not be used to describe a Phase I Environmental Site Assessment (ESA). Although an environmental audit may include the review of a Phase I ESA and a Phase I ESA may include a review of previously performed environmental audits, the two functions are different. Generally an environmental assessment measures against liability whereas an audit measures against criteria such as company or industry standards or government regulations.
Find WEI's Family of Environmental Investigations™ here.