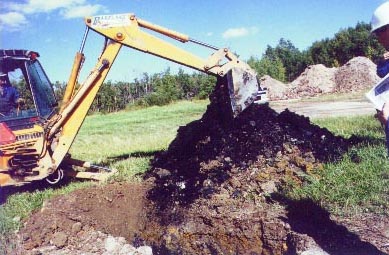 WEI's Waste Management Chart provides operations personnel with quick reference information on waste handling.  No need to leaf through binders and guidelines.
The Charts are customized with a company's preferred waste receivers, waste management and storage methods, generating facility locations / AER Facility Codes, AER Operator Codes, Provincial Generator Numbers and logo.  The charts contain all the information required to quickly and correctly complete waste shipping documents, including a short primer on the Transportation of Dangerous Goods (TDG).
Available in electronic, fold-out binder or laminated wall formats.  Contact WEI for specifics and pricing.