WEI's knowledge and project methodology in petroleum industry environmental management has been successfully transferred to international locations.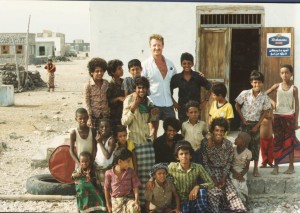 Foreign clients have included both Canadian and foreign based petroleum companies with operations in Greenland, Egypt, Yemen, Russia, China, and throughout the Caribbean, Central America and South America.  Supporting agency clients have been the Environmental Services Association of Alberta (ESAA), the Canadian International Development Agency (CIDA), and the Regional Association of Oil and Natural Gas Companies in Latin America and the Caribbean (ARPEL).
To facilitate working in foreign locations, WEI has developed its own "Foreign Work" protocol. The protocol helps to ensure effective project management and beneficial working relations with governments and foreign cultures.